We already know that Hobart Welders is one of the leading welding makers in the United States. But did we know who owns Hobart Welders or what company makes them? Let's find out the answers.
Illinois Tool Works(ITW) owned Hobart Brothers. But for the first time, Hobart Brothers was founded, owned, and operated by Family-based. Hobart Brothers primarily produce Welders which makes the path of Hobart Brothers to become a preeminent company in the welding industry.
Today Hobart Welders each product is going to be formulated carefully to provide the best quality result, and for the end-users, they are taking the hand of low-cost policy. Here, we will discuss the owner of the Hobart Welders.
Hobart Brothers Who Owns Hobart Welders
Hobart Brothers is a company that has a rich and diverse history for gathering a lot of manual purposes. This company was founded by Charles Clarence (C.C.) Hobart, along with his wife, Lou Ella. Also, their three sons, Edward, Charles, and William participated while Hobart Brothers were founded.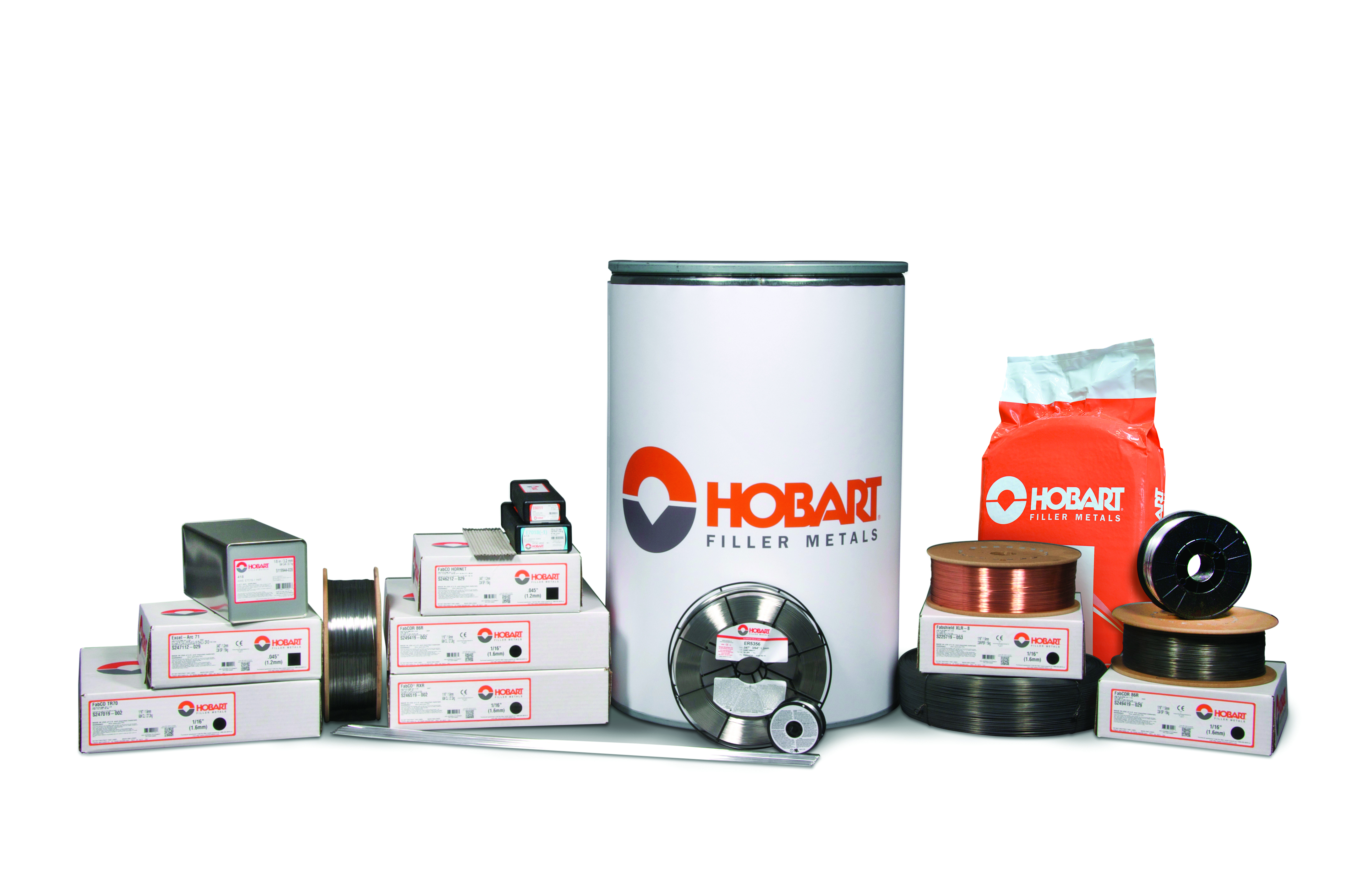 The variety of products including Generators(dynamos), metal office furniture, and air compressors were the first thought of manufacturing equipment for Hobart Brothers Company. But when they were gone to produce such Welders in 1925, this was the turning point to become a preeminent company of Hobart Brothers to gain a new face in the Welding Industry.
It also became a prominent educational institution for providing support for establishing The Welding Technology in 1930. During the time of 1940, this school trained more than 90,000 welders when it became a separate nonprofit institution. Now, we know who owns Hobart Welders. Let's discuss their history below.
Read More: Who Owns Pillow Cube?
The History of Hobart Brothers Company
In 1937, the Hobart Brothers became involved in the production of stick electrodes, and soon after, began to play an active role in manufacturing for World War II. They produced approximately 100,000 welders and 45,000 generators for supporting the war efforts. For their contribution, the Army, and Navy E received an award for getting better performance in the world war.
In the mid-1940s, the Hobart Brothers announced a generator design for American Airlines to start a large aircraft engine which was approached by American Airlines Hobart. Right now, this invention is known as Hobart Ground Power.
Solid Wires and Tubular Wires are both produced as the recognized brand of Hobart Brothers, manufacturing time during 1958 and in the min-1960. This approach was their new turn to produce new things.
In 1996, Illinois Tool Works(ITW) the owner of the Hobart Welders acquired the Hobart Brothers. ITW is also a parent company of Miller Electric MTG.LLC, Bernard, Tregaskiss and Jetline. ITW is a multinational manufacturing company, which is a diversified range of value addition and short-term industrial products company.
Is Hobart Welders Good?
If you compare with Miller Electric and Lincoln, Hobart Welder is less popular and overlooked. But it's not the major point to identify, Hobart Welders is Bad. It's the market duration and long-time participation while dominating the marketing process. Next paragraph, we have discussed Hobart Welders and other competitors.
Hobart Welders has a lot of amazing features to combine with its prize zone. "Bare Bones" is higher than other kinds of sophisticated features of Hobart Welders. But this feature has been reduced in the lower price welders.
If you notice, Hobart Welders lag behind Miller Electric and Lincoln but yet Hobart Welders is now continuing from the ancient period. It was founded in 1917, and then it is growing its technology for progress better quality, and contributing as the best provider.
Now we will just cover some Hobart Welders like so many greater features with higher economic growth.
Hobart MIG Welders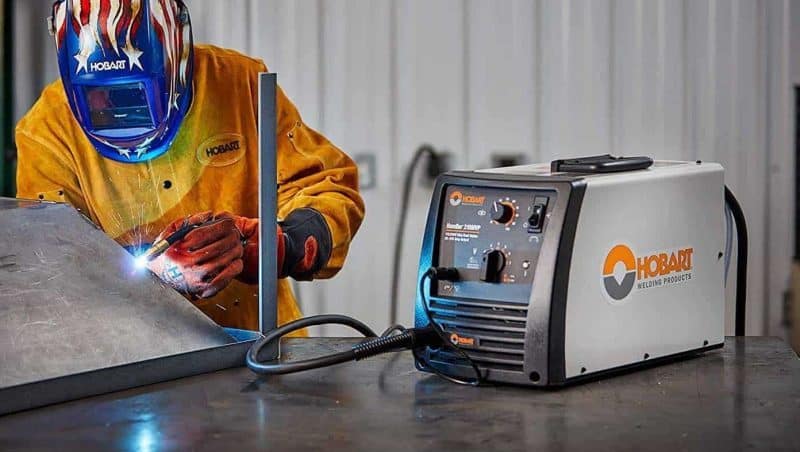 Handler 210 MVP is one of the most popular MIG Welders of Hobart Welders. This Mig Welder can easily weld steel up to 3/8 thick, where it is a compact Mig wire feed MIG. The latest feature is called in recent years that can be possible to weld thin metals with regular plug into 115v power (Household outlet). And can plug into 230v to max out the machine capabilities. These MIG Welders are generally used for large appliances, for balancing this power, a 50 amp breaker is required.
Hobart Handler 210 MVP also has both outlet options for welding maximum thinner steel (3/8''), for this, you need to require the power of 230v with a 50 amp breaker.
Read More: Who Owns Acura?
Hobart Stick Welders
Stick Welder is a hassle-free machine. There is no external gas. Whoever is finding out a welder without the hassle and without taking any external gass, their first choice must be Hobart Stick Welders. 
You can find your machine with ground lead, stinger lead, and a box of stick electrodes. For easy maintenance and production projects, stick welders can be a better job done component without too much hassle. You don't need any gas cylinder to weld, just take the handlebar and control the power panel. This stick mate is a compact package with 160i and packs and a large punch of capabilities. 
The Hobart Stick Welders can go up to 360 amps of stick welding power(DC), with only weight carrying 15 pounds. These capabilities burn 3/32″ and 1/8″ rods. If you max the power of capability of this machine, you can burn up to 5/32'' rods. 
This sitting system is formulated by 120v to 240v powers in deep customization. With a 120v smaller outlet, you can burn at around 90 amps with the best stick to 3/32'' electrodes. It generally burns thinner steels with its own performance to weld capabilities. And with its 120v plugins, it can weld up to ⅛'' steels.
If you take the stick with ⅛'' electrodes for max capabilities welding up to ⅜'' thick steel, in the building package you will find in it a 50 amps breaker box and a 240v outlet. 
Hobart Welders vs Miller Welders. Which is better, Hobart or Miller?
It's a common question to buy and take the best welders for welding or heating. Maybe, sometimes we need heating, but overall, you want to get the best performance welders to build your heritages. So, here we are going to discuss one best welder depending on the price, capabilities, power sources, and overall fresh condition for maintenance. 
You may listen to those words in the welders world such as Hobart Welder and Miller Welder to burn as the realm welders. Please notice two welders Hobart and Miller like at that price. Welder, MIG/Flux Core, 120V, 90A @ 18.5VDC of Miller electric and Hobart 500559 Handler 140 MIG Welder 115V are the same capability for the max burning process with most sitting, but Miller Welders price is $1,249.00  the Hobart price is $599.99.
Here is the huge difference between their price. Also, performance and capabilities are required for both. Miller Welders is more expensive than Hobart welders, I see a lot of difference between them. 
Hobart is usually used for DIY hobbyists or contractors starting out. In general, if you want to get affordable welders for working in high frequency or low frequency during the circumstance of any position, you can pick one for testing. In real teaching, it's not necessary to pick a high building processing one for your work, it's committed in the middle range of work. 
Miller tools generally come with industrial-grade households for getting more and more frequency topping range. If you want to take this for general purposes, I will say, it's not necessary for you until you're in an industrial center. Miller tools typically sit with complicated and high demand. 
Frequently Asked Questions
Some frequently asked questions on the topic of "who owns Hobart Welders?".
What's the difference between Hobart and Miller welders?
Hobart Welders are usually used for general households of DIY hobbyists or contractors starting out. Miller Welders is used in high-frequency generators for industrial purposes. 
What company makes Hobart Welders?
Illinois Tool Works is manufacturing Hobart Welders right now. But it is foundry by Hobart Brothers LLC. 
Is Hobart built by Miller?
No. Hobart and Miller are completely different brands and they are competitors in market development and research. 
Where is Hobart manufactured?
In the area of the United States, Brazil, Canada, China, France, Germany, Italy, and the United Kingdom, Hobart operate its manufacturing. Hobart's headquarters is located in Troy, Ohio, USA.